Project Description
The National Curriculum Framework (2005) position paper on Science education espouses an active learning process to develop inquiry skills and conceptual understanding of science topics. The CLIx Science classroom combines lively engagement between students and teachers with fundamental science concepts, real-world experiments and thoughtful integration of innovative technology, allowing them to "see the unseen" and make connections between the subject matter and the real world they inhabit – in a playful, collaborative, yet rigorous way.
Nine exemplar modules are being developed through field trials with students and teachers. Currently three units for Grade 9 (Kinematics, Atomic structure, Ecology) are under way.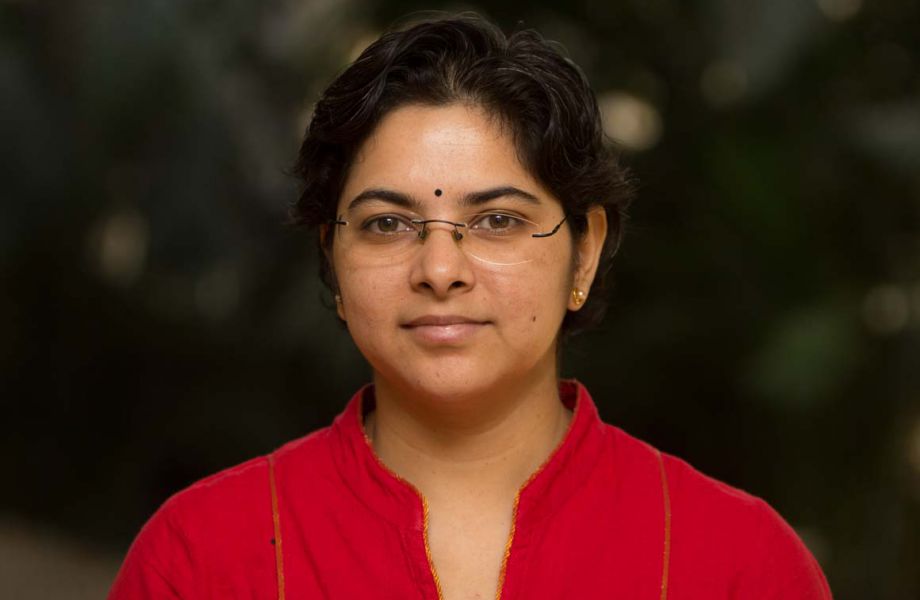 Shamin Padalkar
Assistant Professor, Centre for Education, Innovation & Action Research, TISS 
For my doctoral project I developed a pedagogy for elementary astronomy with a focus on visuospatial thinking. As a Postdoctoral Fellow at UCSB I designed and tested an intervention to improve representational competence of undergraduate students in steriochemistry. I now work on TPD for CLIx Science and also closely follow the development of the Science curriculum.
Ph.D (2011), Homi Bhabha Centre for Science Education, Tata Institute of Fundamental Research. Science Education.
M.Sc (2004), Dept. of Physics, University of Pune. Physics.
B.Sc (2001), Rajaram College, Kolhapur. Physics.
Please follow and like us:
Biology
The modules follow a blended design including classroom activities, project work, lab activities and hands-on experimentation, data collection and the use of educational technology for data analysis, educational games and simulations. A module on Ecology is being developed.
I study the biological basis of individual variation, autobiographic memory, cognitive style, fluid intelligence, attitude and decision-making in school children from various cultures across India. I am a research affiliate at the Krasnow Institute for Advanced Study and Centre for the Study of Neuro-Economics, George Mason University, USA, and the National Coordinator of a student-scientist partnership network (http://www.nias.res.in/wash).
Please follow and like us:
Chemistry
The CLIx Chemistry module currently being developed covers concepts related to atomic theory from more than one chapter in the standard textbooks. It gets students to do various experiments, play around with suitable simulations that bring alive the abstract idea of atoms and molecules in ceaseless motion undergoing different reactions and grapple with a game that helps them to think about the proportionate nature of the chemicals taking part in reactions.
Physics
The CLIx Physics team is developing a module on Motion for class IX, focusing on kinematics. The goal is to put together a set of activities and games that will help students learn and engage with Physics, allowing them to understand how motion may be expressed using tools and graphs and then further analysed through experiments and equations. The module will make connections with the local environment.
Please follow and like us: