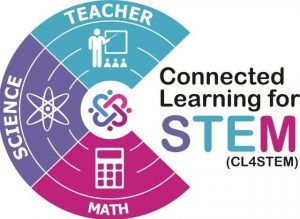 CL4STEM
         Connected Learning for STEM
             2021-2023
CL4STEM is a pilot scaling of the CLIx approach to TPD to new country contexts : Bhutan, Nigeria and Tanzania. CL4STEM aims to build capacities of middle and secondary school science and mathematics teachers to foster inclusive higher-order learning in their classrooms. Teacher Educators will engage with teachers through online professional development modules and CoPs. They will use the CLIx approach of specially designed OERs to enhance teachers' pedagogical content knowledge (PCK) and mobile based community of practice (CoP) to promote peer group professional learning. 
Knowledge generated from the impact study and innovation diffusion study will support scaling of this pilot across partner countries. Findings will be shared with stakeholders in ministries of education, regulatory and professional bodies, and disseminated among other researchers and opinion leaders. CL4STEM is a South-South collaboration, funded by the IDRC under the Global Partnership for Education Knowledge and Innovation Exchange (GPE-KIX).
CL4STEM Partners : Ibrahim Badamasi Babangida University, Lapai, Nigeria (Lead), Open University of Tanzania, Samtse College of Education, Bhutan and Centre of Excellence in Teacher Education, TISS (Knowledge partner).

For more details, visit https://www.connectedlearningforstem.org/