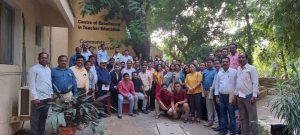 Leadership for Technology Enabled Learning 
24th – 25th May 2022
Leadership for Technology Enabled Learning- a Bootcamp for the officials, was organized by the Centre of Excellence in Teacher Education, at the Tata Institute of Social Sciences, Mumbai on the 24th & 25th of May 2022. The objectives of the Bootcamp were to equip and train participants in the creative process of thinking of technology-based solutions .. Read more
Past Events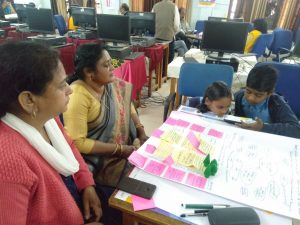 Design Thinking Workshop – Chhattisgarh
27th – 29th January 2020
The second Design thinking workshop was held in Raipur, Chhattisgarh from 27 to 29 January 2020. This workshop was primarily designed for "Teacher Educators" as the participants were from teacher education institutions of Raipur like College of Teacher Education, Institute of Advanced Studies in Education (IASE), District Institute of Educational Training (DIETs) and State Council of Educational Research and Training (SCERT)…Read More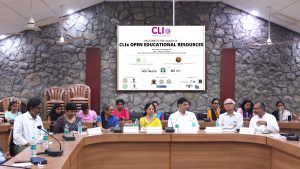 CLIx launches Open Educational Resources in English, Hindi & Telugu 
6th December 2019
We are proud to announce the launch of CLIx Open Educational Resources (OER) website (clixoer.tiss.edu). Dr. Shalini Bharat, Director, TISS was the one to launch the OER. In a democratic move keeping with the spirit of CLIx, she invited a member of the audience to hit the enter key to launch the website. She lauded the project for focusing on teacher empowerment and providing better learning opportunities for students from the marginalised communities….Read more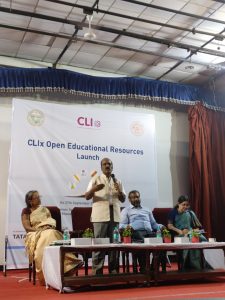 CLIx Open Educational Resources Launch – Telangana
27th September 2019
On 27th September SCERT, Telangana and TISS launched the CLIx Open Educational Resources (OER) web portal at the Indira Priyadarshini Auditorium, Public Gardens, Hyderabad. The portal was launched by Dr. B. Janardhan Reddy, Secretary, Education, Sri T. Vijaya Kumar, Commissioner & Director of School Education, Smt B Seshu Kumari, Director SCERT and Prof Padma Sarangapani, TISS….Read More
Telangana  Summer Camp 2019
SCERT, Telangana in association with Connected Learning Initiative (CLIx) organized a summer camp for 65 students from 22 Zilla Parishad schools from erstwhile 3 districts Karimnagar, Warangal and Rangareddy from 15th April to 26th April' 2019…. Read more
'Personalised Mastery Based Learning' talk by Salman Khan (Khan Academy)
December 7, 2015
Mr. Salman Khan (Founder-Khan Academy) was invited by the Center for Education, Innovation & Action Research to give a talk at TISS on 'Personalised Mastery Based Learning' on 7th Dec. Salman Khan addressed the CEI&AR team followed by his talk aimed at the larger audience.
The Khan Academy offers a personalized learning dashboard that empower learners to study at their own pace in and outside of the classroom. The Connected Learning Initiative (CLIx) project is an initiative that incorporates thoughtful pedagogical design and leverages contemporary technology to provide quality educational content to high school students from undeserved communities in India.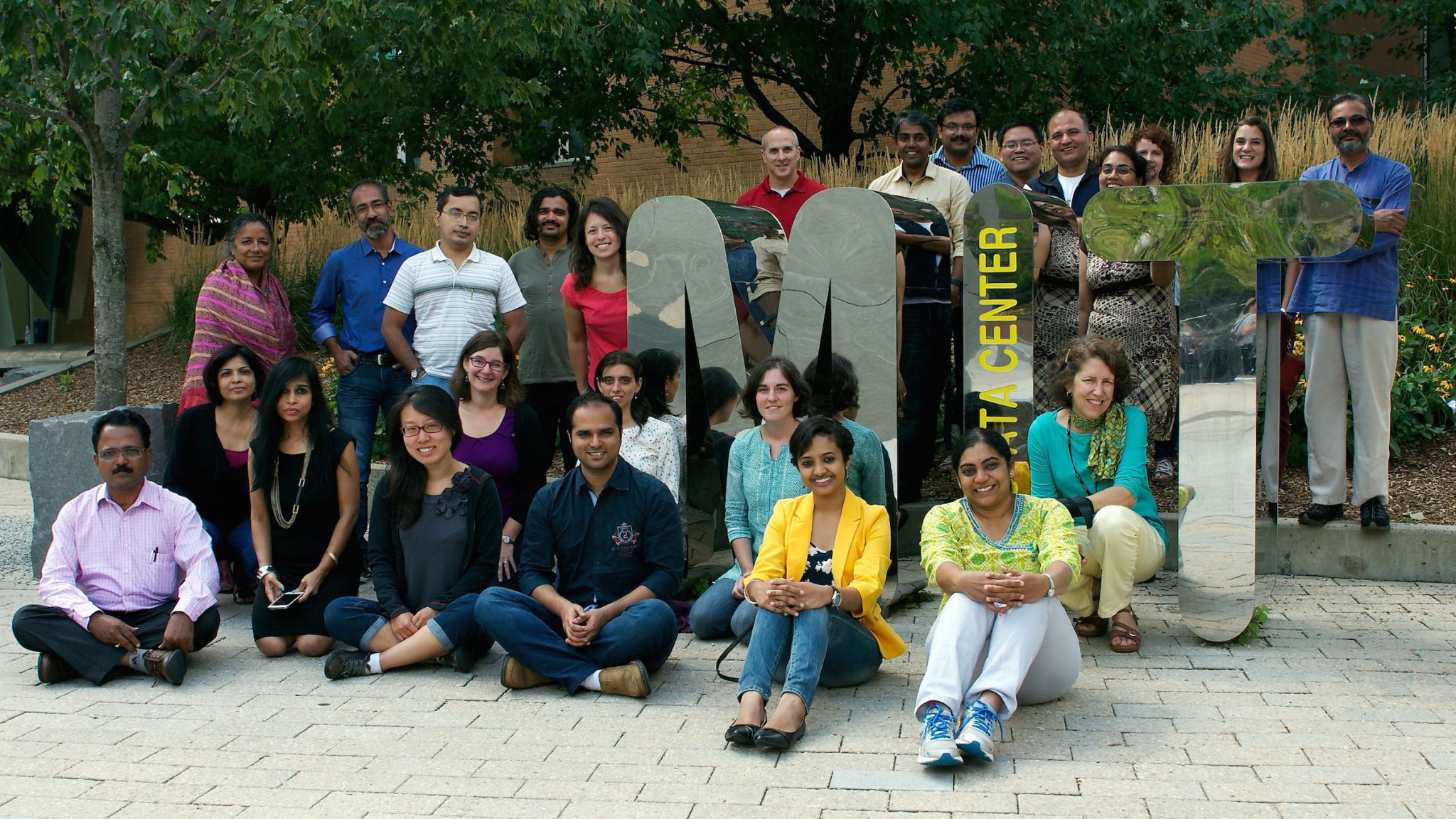 2015 Summer Design Camp
August 3-10, 2015
Collaborating, sharing, and building were the key themes of the two week Design Camp that was held at MIT from August 3-10, 2015. Designed to be interactive, the Camp was structured to have a workshop format. CLIx participants from India worked with teams at MIT in a manner that truly reflected MIT's spirit of Mens et Manus.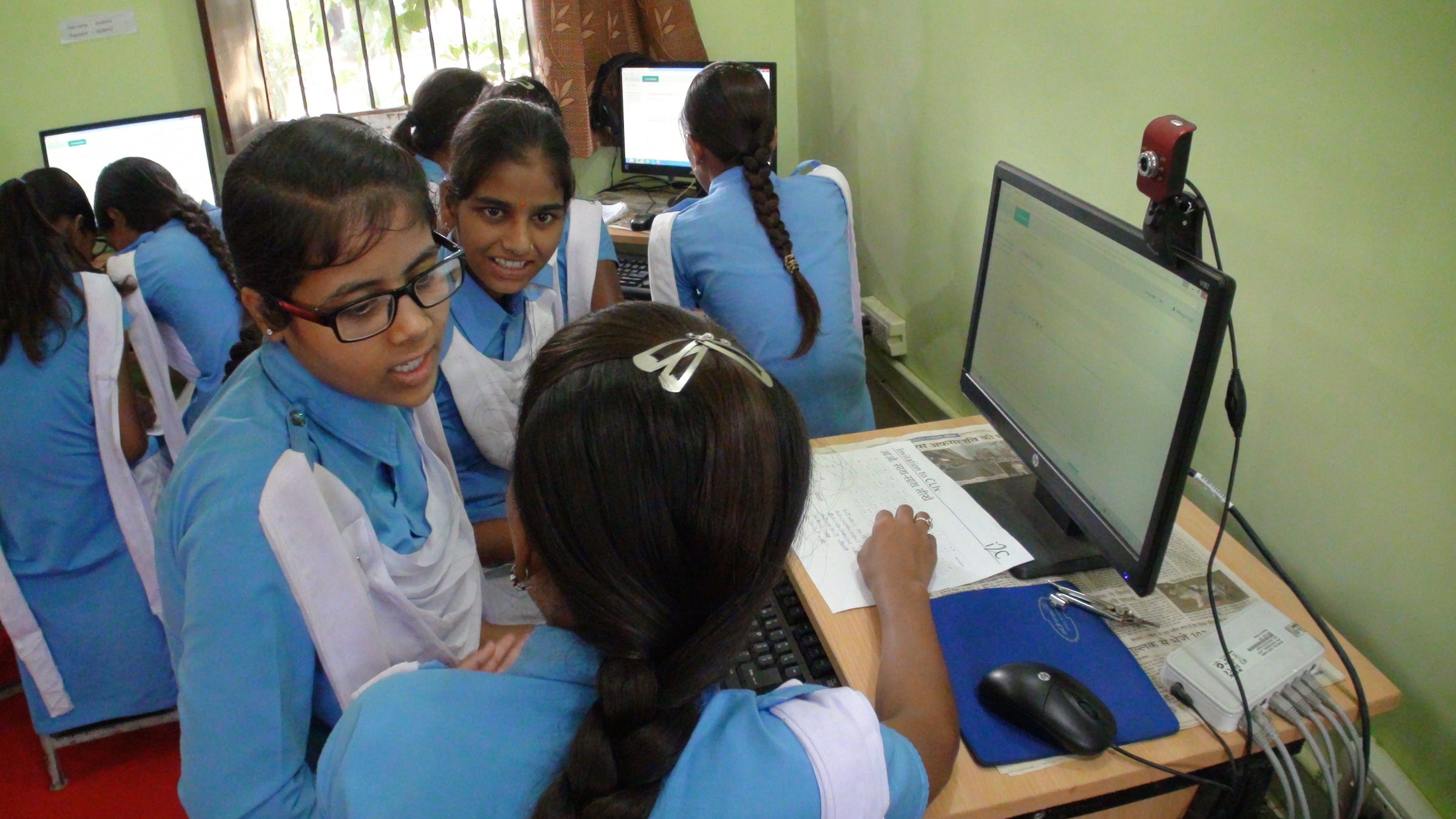 Invitation to CLIx (I2C) Pilot
2015
The curriculum development process involves piloting the offerings at various stages of development to enable iterative feedback and formative evaluation of the design. The first such endeavour attempted by CLIx was the i2C pilot in Telangana and Rajasthan schools, in 2015. This has offered rich learning not only for the i2C team but for the other CLIx curricular teams as well. Through this process we were able to identify the need to distinguish technological, pedagogical and content elements, in order to to separately evaluate each aspect. At the same time, when we analysed their inter-relationships, the design aspects to be considered for implementation at scale became clearly visible.