Looking back, looking forward: A report of the CLIx workshop at Jaipur
The mood was vibrant at the annual review workshop of the Connected Learning Initiative (CLIx) project held on 16 and 17 December, 2016 at the Sarva Shiksha Abhiyan (SSA) office, Jaipur, Rajasthan. Many bright heads came together to discuss the progress in the implementation of the project. They also brainstormed and planned for the year ahead.
CLIx is a partnership between the Tata Institute of Social Sciences (TISS), Massachusetts Institute of Technology (MIT) and Tata Trusts. It is a bold and innovative effort to improve the professional and academic prospects of high school students from underserved communities in India.
The review workshop was attended by the Additional Commissioner- Rashtriya Madhyamik Shiksha Abhiyan (RMSA) ,  Mr.  Jassa Ram Choudhary  (R.A.S), who spoke about the  steps taken by the RMSA, Rajasthan, to facilitate a conducive learning environment in the secondary school education sector. He thanked the CLIx team for their innovative approach aimed at enhancing the experience for the teacher and student community while expressing confidence for the forthcoming year.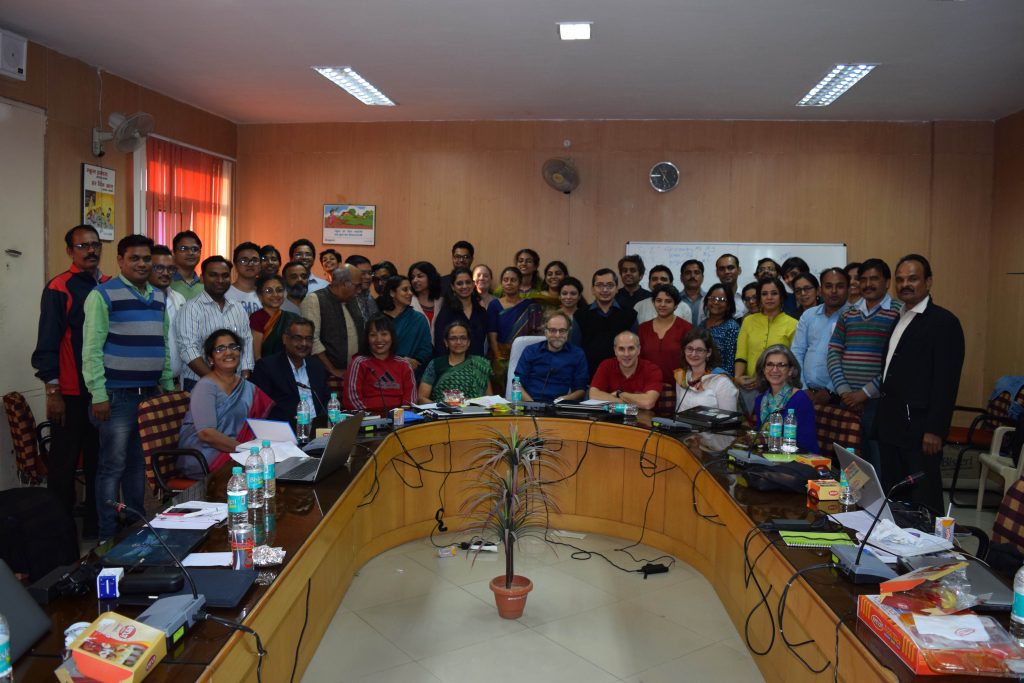 Prof. Padma M Sarangapani, Chairperson & Project Director-CLIx, TISS, Mr. M S Vijay Kumar, Associate Dean- Office of Digital Learning, MIT, and Mr. Eric Klopfer, Director- The Education Arcade, MIT, led the 2-day workshop. Participants included members of the CLIx  technology, production, development, implementation, research and communication teams from Mumbai, Bangalore and Bhopal. Also present were representatives from the partner states of Mizoram, Telangana, Chhattisgarh, and Rajasthan, along with the local implementation team for CLIx at the Centre for Education Research & Practice (CERP). A team from MIT travelled from Boston, USA, to participate in the workshop.
The Principal Investigators (TISS & MIT) also met with the Minister- Education, Hon. Vasudev Devnani, who was very positive about the project. He expressed hope that it would enable students to achieve competency  in the areas of digital literacy, mathematics, science  and english, and teach them to think analytically instead of just receiving information.
The CLIx project is being implemented in 101 schools of Rajasthan (50 schools in Jaipur, 51 in Sirohi) for class IX students since 2015. It has provided quality educational content and experiences at scale using technology for collaborative and interactive learning.
Please find the link to the Hindi press report here
Please follow and like us: