English TPD Journey,2016
The year 2016 has been an eventful one for the CLIx English team. We rolled out TPD English in all four CLIx states: Rajasthan (21–24 September), Mizoram (28–29 September), Chhattisgarh (3–4 November) and Telangana (20–31 December).
What does this mean?
The Teacher Professional Development (TPD) process was designed as an interaction between the English Team members primarily to support the student modules' implementation. There would be a two-day face-to-face (F2F) interaction followed by continued engagement online through Telegram and Discourse or Moodle.
What did we experience?
During TPD interactions, we often saw a dramatic shift in teacher attitudes from reluctance to enthusiasm for the use of computers. Teachers enjoyed recording their voices, creating their own stories and even listening to the available stories. Overall, they appreciated the course structure, the tools and the method of engagement and felt confident in implementing the course in their schools.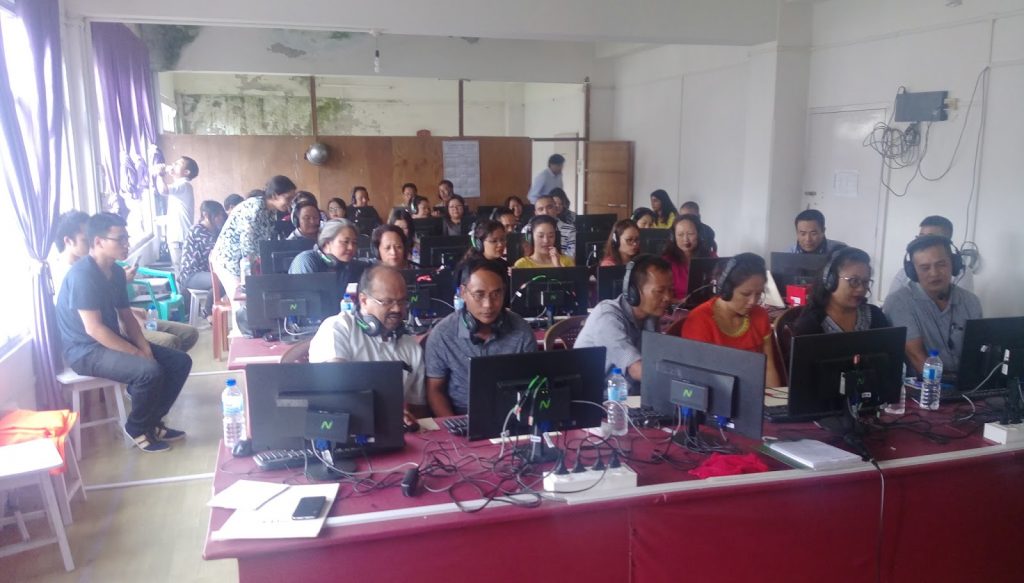 Aizawl, Mizoram, 28–29 September 2016
Some teachers raised questions about the lack of connection to textbooks in the modules. Some also had concerns about the level of English in the student modules, especially in Rajasthan and Chhattisgarh where teachers felt bilingual support for students was essential. Often, teachers commented on the accent and the pace of the narrative and wanted local voiceovers. Another common demand during the workshops has been for making the tools available to the teachers to create their own activities.
The overarching demand, however, has been for more days of training and more practice time using computers, including basic digital literacy.
What's next?
While the F2F sessions between the English Team and CLIx school teachers were well received, we still need to address the following:
• Make explicit the pedagogic principles behind the modules.
• Create robust academic engagement.
• Establish better online communication channels.
• Build a dynamic community of practice.
(Anusha Ramanathan, Curriculum Consultant, English team, CLIx)
Please follow and like us: