Design thinking is a creative approach to problem-solving, through collaboration and iterative thinking around design. Users' context and affordances of technology are integrated, taking into consideration systemic constraints to create meaningful, implementable and contextual solutions.
Rationale:
Education technology plays an important role in the education sector today.  Globally it is shaping how teachers teach, how students learn and how teachers develop skills through continuous professional development programs. EdTech in India is set to receive a further push with the recent launch of the Operation Digital Board which promises to bring interactive digital boards into 9 lakh classrooms for grades IX-XII. There is an urgent need to re-examine the traditional transmission mode of knowledge delivery via ICT tools.Technology tools must be leveraged to reimagine pedagogy to support interactive and active learning. To this end, CEIAR is committed to use design thinking to create a space where educators can examine the problem, assumptions, implications and design solutions by understanding learners and their contexts in authentic and humane ways.
Objectives:
This five-day workshop aims to equip and train participants in the creative process of designing technology-based solutions for a pertinent educational problem. Participants will be encouraged to identify and work with a teaching-learning issue emerging from their context. Through hands-on design experiences, participants will create a prototype for their tools/materials, test it and move towards another iteration of the same
Promising prototypes from two groups will be selected for further development in collaboration with TISS. The tools/materials developed will be hosted on the Centre's OER website.
Who can apply:
Teachers, teacher educators, curriculum designers and EdTech developers working in Indian educational contexts are encouraged to apply in groups. Each group must have a minimum of 2 and maximum of 3 members interested in working on a common problem.
Government organizations, university departments, non-governmental organizations and/or other educational institutions are encouraged to nominate interested candidates.
Multiple applications from an organization will be accepted.
Individual applications will not be accepted.
The workshop will limit participation to a total of 20 – 25  participants.
Eligibility:
Participants should be interested in materials/curriculum design and development in the subjects of language (Modern Indian Languages including English, first or second), mathematics, science, education technology, textbook design, children's learning or other related areas. They should have basic proficiency in digital skills especially the use of word editors, spreadsheets and internet browsing.
Workshop fee:
The fee is 8000 INR for two participants and 10,000 INR for a group of three participants. This includes workshop fee, lunch and refreshments.
The organizers can facilitate booking stay for participants at the TISS guest house, subject to availability. The cost [652 INR/day/participant for Non-AC and 952 INR/day/participant for AC on a double occupancy basis] must be borne by the participant.
Partial fee waiver:
The minimum fee that is collected from the participants is to meet the workshop cost. However, in recognition that paying full fee may cause some participants financial hardship or restrict them in attending the workshop, the registration fee in part may be waived on the basis of group or participant's need. The Centre will consider providing a partial fee waiver in select cases. The decision of the organisers will be final, in this regard. Please note, partial fee waiver does not include the cost of stay, travel or dinner.
How to apply:
Registration is closed.
Applications will be reviewed and the selected participants will be intimated by 30th April, 2019.
Important Dates:
Last date for application: 20th April 2019
Selected candidates will be informed by 30th April 2019
For further details, please email on: ed2019@clixindia.org / call on: 022-25525003/4
ED2019 Blogs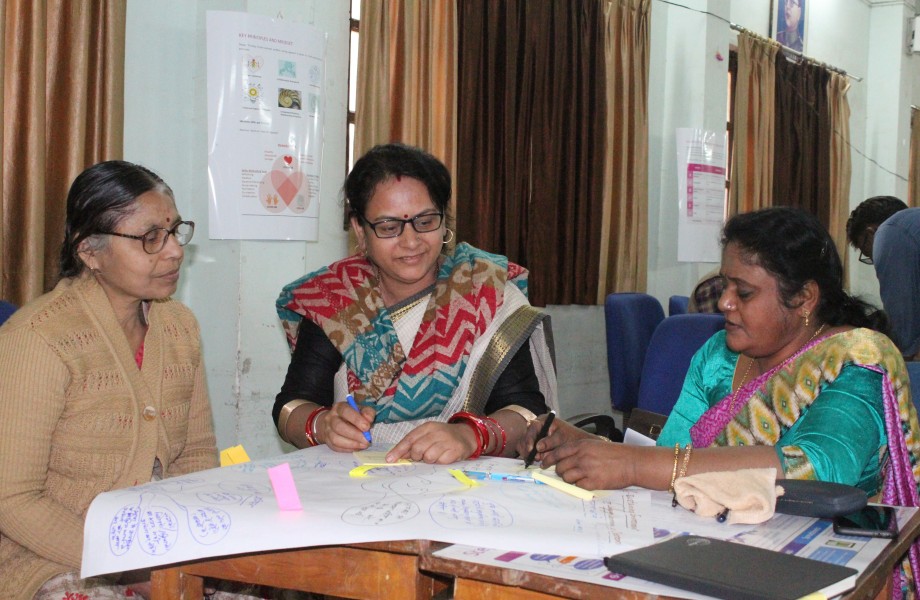 March 20, 2020 / 0 Comments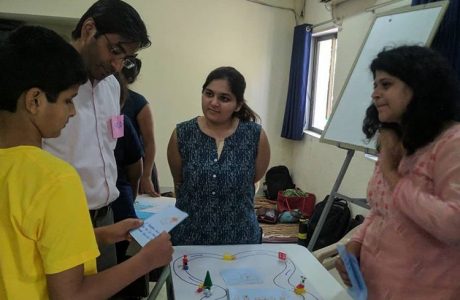 July 3, 2019 / 0 Comments